Public officials are considering the possibility and consequences of allowing fitness centers to open in the coming weeks. However, most are still cautious of the dangers that working out in commercial gyms may entail.
Until vaccines for the coronavirus are released, we are all encouraged to stay safe and healthy by working out in the comforts of our home.
Both cardio and strength workout routines may be customized according to the equipment we have at home, so here are helpful and must-have items to help with pre to post workouts at home.
From NutriBullet pre-workout smoothies to Quanta post-workout muscle pain reliever, we've got you covered.
As a bonus, we've included virtual training sessions from Fyt to help you achieve your weight and fitness goals at a much faster time.
Must-Have Items to Help with Pre to Post Workouts at Home
NutriBullet Pro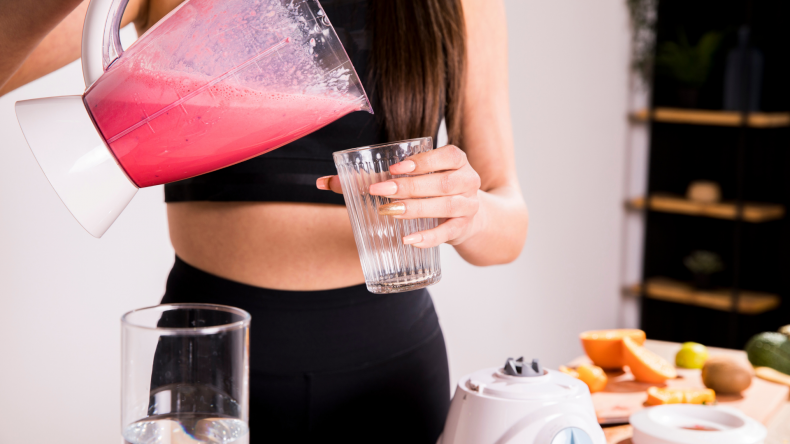 Never work out on an empty stomach.
Either you eat sufficient meals at least an hour before working out or drink a healthy blend of fruits, vegetables, and nuts if desired.
Smoothies that include a mix of healthy protein and carbs make an ideal snack before workout sessions to give you an energy boost without making you feel full and bloated.
NutriBullet Pro is a compact and optimized personal blender that makes smoothies in under 60 seconds. We know work can get in the way of your pre to post-workout routine, so this is perfect for people who have always wanted to enjoy home-blended smoothies but are often limited by their busy schedules.
With 900 watts of power, the blades of NutriBullet Pro are designed for nutrient extraction so you can get the most nutrition out of every ingredient.
Maximize your pre-workout nutrition blends with NutriBullet Pro.
Engage Compression Shorts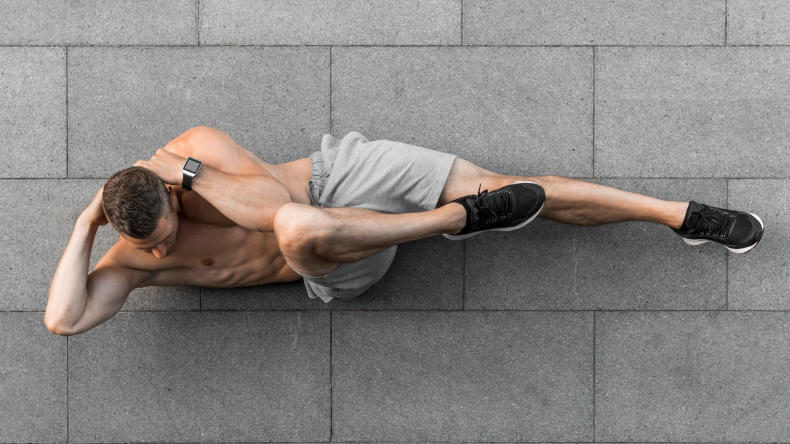 During workouts, the groin and thigh muscles can rub together so it may cause discomfort and an irritated sciatic nerve. In some cases, injuries may arise. To prevent such instances, men may opt to wear compression shorts to separate and compress groin and thigh muscles.
Engage Fundamentals Vale Tudo Shorts are compression shorts designed with a subtle classic look – made with a solid minimalistic base and finished off with detailed decals on the front.
Lightweight and durable, its Core-Tech features sweat and moisture wicking that quickly moves sweat to the fabric's outer surface while rapidly drying the sweat so that it doesn't drench the fabric.
Engage Fundamentals Tudo Shorts also provides warmth and increased oxygen to the muscles while protecting the wearer from stress and strain.
Complete your exercise outfit with Engage Compression Shorts.
Higher Dose Infrared Sauna Blanket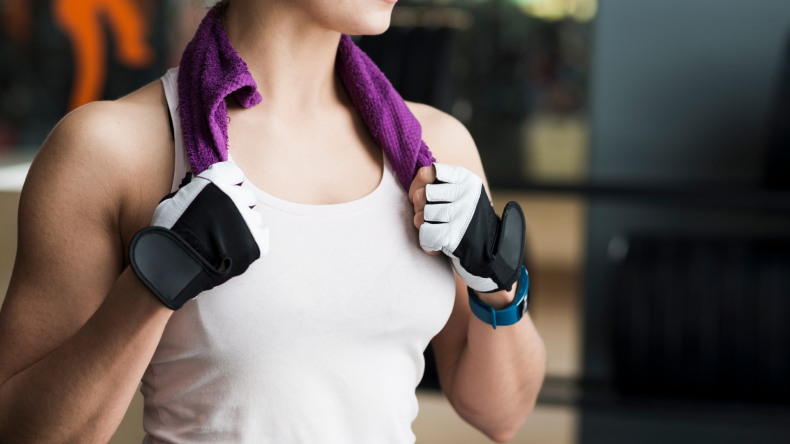 Done working out but still looking for an extra sweat session? Experience all the benefits of an infrared sauna without splurging on expensive spa sessions.
Higher Dose Infrared Sauna Blanket V3 increases the body's thermal energy and promotes a temporary increase in blood flow to make you sweat even after working out for an extra calorie burn.
In the process, Higher Dose Infrared Sauna Blanket V3 also relaxes the body using a soothing yet stimulating heat that can help ease any pain or soreness after workouts. This post-workout sweat session also detoxifies sweat to rejuvenate the skin, leaving you feeling uplifted and euphoric.
Squeeze in a relaxing post-workout sweat session with Higher Dose Infrared Sauna Blanket V3.
Higher Dose Infrared Mat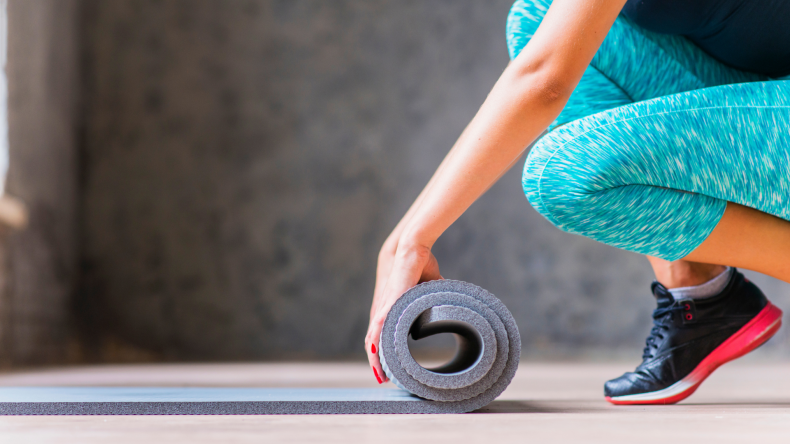 After an intense workout session, sometimes all we want to do is take a hot shower, settle down, and let the muscles recover.
Higher Dose Infrared Mat is an all-purpose mat that combines the power of infrared heat and PEMF (Pulsed Electromagnetic Field) technology to reduce stress and aid with muscle recovery without needing an intense sweat session. PEMF has been scientifically proven to recharge your cells and activate your Parasympathetic Nervous System for a deep full-body reset.
After working out, Higher Dose Infrared Mat treats the body with relaxing heat without the need to clean up or set up the mat extensively. Simply lie down on the mat and ease into a calming post-workout recovery.
Discovery true recovery with Higher Dose Infrared mat.
Organifi Complete Protein All-in-One Chocolate Mix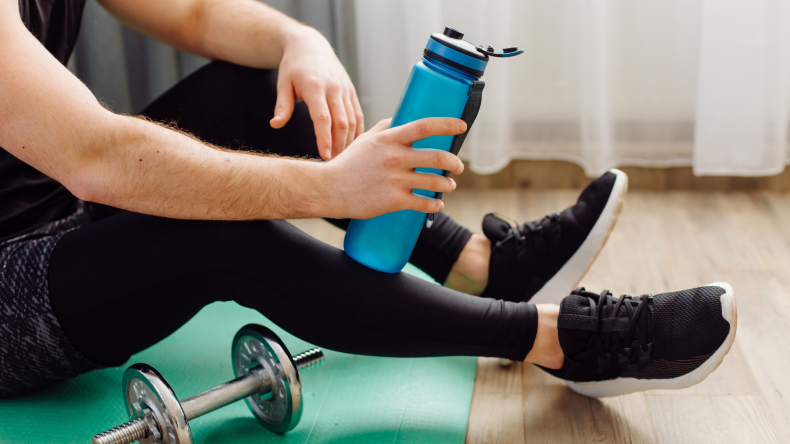 Americans spend billions each year on weight-loss supplements yet obesity is still prevalent across all ages. Some may blame this on uncontrollable cravings, while some would say there aren't enough quality nutritious foods that can help the body stay fit.
Organifi Complete Protein is an all-in-one chocolate mix that provides high protein and nutrient-rich superfood which 92 percent of Americans lack in their diet. This organic, balanced chocolate shake also helps control cravings for an improved weight loss.
Included in its superfood ingredients, Organifi Complete Protein even contains digestion-soothing enzymes to help break down nutrients faster, giving you maximum absorption from everything you eat and drink.
Achieve your weight and fitness goals with Organifi Complete Protein All-in-One Chocolate Mix.
Quanta Fast Acting & Cooling Spray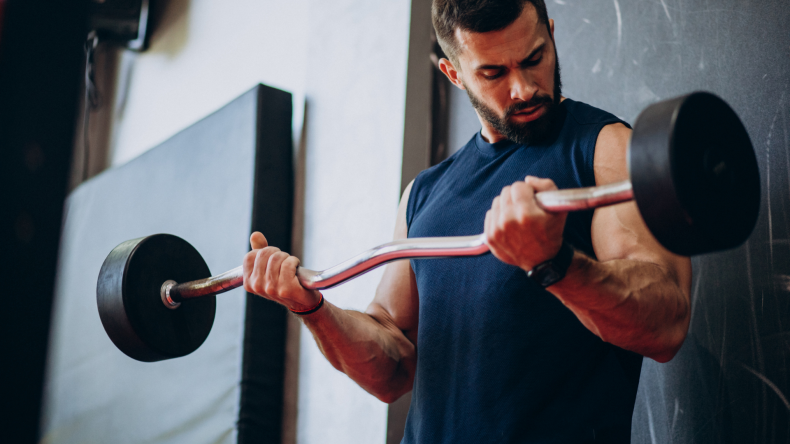 A good warm-up exercise helps ensure that the body does not experience any muscle aches a few hours after working out. However, sometimes muscle pain just can't be prevented, especially during weight training.
Quanta Fast Acting & Cooling Spray is a fast-acting pain solution that contains CBD extracts to instantly cool and soothe even the most serious types of pain.
Perfect to store in household cabinets and gym bags, this easy to use muscle pain reliever is easily absorbed by the skin after spraying on the affected area.
In case of post-workout muscle pains, use Quanta Fast Acting & Cooling Spray.
Find Your Trainer with Fyt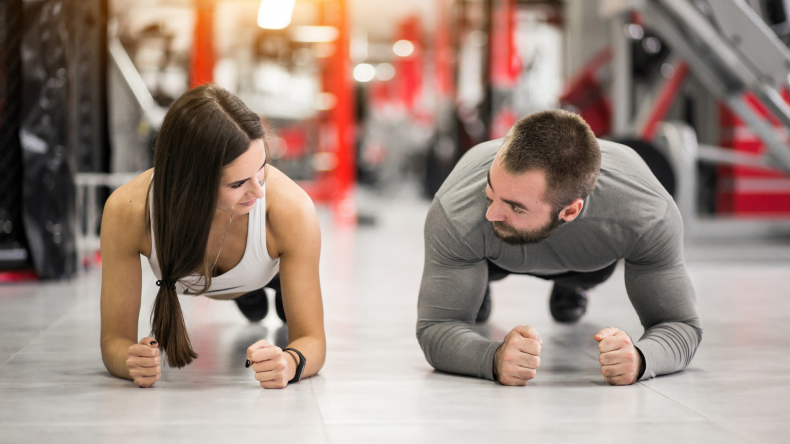 In these uncertain times, we encourage everyone to stay safe, fit, and healthy by doing workouts at home. However, we also know that working out at home is not always a walk in the park. Sometimes, we need expert guidance to give detailed directions so that we can reach our fitness goals on schedule.
Fyt offers virtual personal training to help double your chances of overall exercise success and body fat reduction compared to working out alone.
With Fyt, all you need to do is to pick a time to train at your home and select virtual training upon booking. Your selected trainer will then work with you via your preferred communication method.
We may earn a commission from links on this page, but we only recommend products we back. Newsweek AMPLIFY participates in various affiliate marketing programs, which means we may get paid commissions on editorially chosen products purchased through our links to retailer sites.