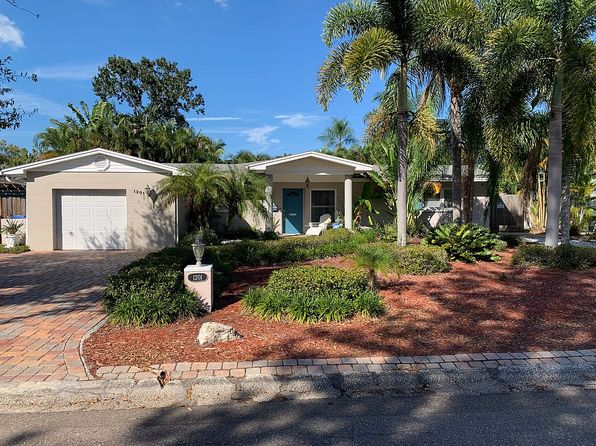 If you are selling your St. Petersburg, Florida home you have a lot to consider, starting with how you will sell it. One of the big questions is if you will hire a real estate agent to sell your home, or if you will try to sell it yourself. For sale by owner in Florida has some advantages as you won't need to pay a real estate agent commission and you can manage the process at your own pace — and potentially have more control over the timeline. If you have decided to sell your house on your own, or if you are weighing whether or not it's the right choice for you, then this guide can help you get a preview of what to expect.
What is For Sale By Owner
Deciding to sell a home as For Sale By Owner (FSBO) means selling a property without getting a listing agent involved. This means the owner takes on the task of pricing a home, arranging showings, and managing and closing the deal. Without an agent, there's no commission — which could be 6% plus and any other fees associated with hiring a real estate agent. Going the FSBO route could still mean hiring a photographer for professional photos, working with a home stager to get the home ready to show, and partnering with a lawyer to make sure all documents are in order.
Getting ready for a FSBO sale
There are some steps to follow to get a home ready to sell fast, and a FSBO sale is similar to selling a home with a real estate agent in many ways. You'll want to clear out clutter from your home and give it a thorough deep clean. Painting the inside and hiring a stager, or following DIY staging tips to present your home in a way that will appeal to the most buyers is also a must. Decorating your home with neutral colors, and adding extra lighting and plants can all help your home appeal to buyers. Outside, you'll want to focus on what's called curb appeal, or how your home attracts buyers from the street. Trimming trees and shrubs, mowing the lawn, and covering bare spots with mulch are all ways to improve your home's curb appeal.
Research similar properties
To sell your home and get a fair price for it, you need to know what to expect from the market. The only way to do that is to research other homes in your area to see what homes are selling for and then price your home competitively. You'll want to look at homes in your area with similar features to yours and also look at the general market in your neighborhood. Agents call this a comparative market analysis (CMA) and you can create it by looking at a wide range of homes in your area. Once you have the general price set, it's time to get professional photos taken and start marketing on real estate websites.
Going the route of For Sale by Owner is possible by doing your homework and following a strategy