One Killed, Others Injured After Chicken House Collapse Trapped Workers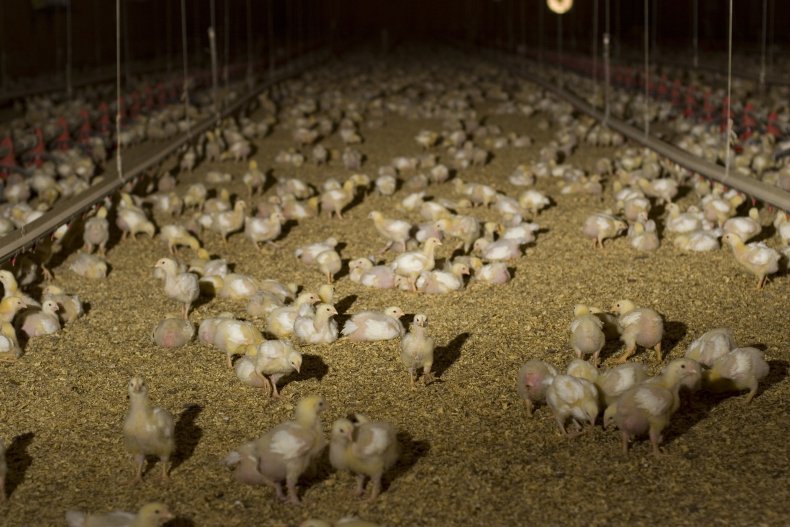 A chicken house at a farm in Tyrone Township, Pennsylvania, collapsed on Friday, killing one person and trapping several others who were later taken to the hospital, police said.
The crumbling of the vacant commercial chicken house belonging to Hillandale Farms occurred about 7:30 a.m. as workers of a contracting company were inside, CBS 21 reported, citing Pennsylvania State Police.
Seven people were taken to the hospital following the collapse and "one person was located deceased at the scene by search and rescue teams," state police said.
"Officials are still at the scene at this time. Please avoid the area," state Trooper Megan Frazer wrote on Twitter.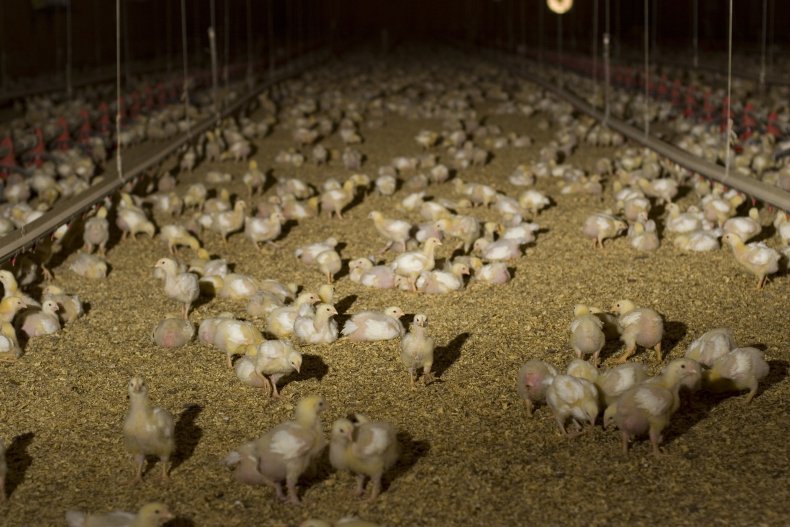 "This is being investigated by [state police]. More information may be released at a later time," Frazer added.
News station WGAL reported that the chicken house was being prepared for demolition. One of the workers who was inside the building said the collapse happened in "one second."
"Oh, my God. I see everything down, and I see a little hole in the side and I go outside where I see my friends," said the worker, who spoke with WGAL anonymously.
Newsweek has reached out to the Pennsylvania State Police for additional information.
In a separate collapse in February, a floor caved in at a Colorado house party while more than 100 people were inside the home. Rescuers responded after receiving a call that "people were dying" there.
"Upon arrival, emergency personnel observed over 100 juveniles in the street and discovered that a large portion of the first floor collapsed into the basement," South Metro Fire Rescue (SMFR) in Arapahoe County, Colorado, said.
"Additional resources were dispatched and witnesses reported that five people were trapped in the basement. Firefighters entered the badly damaged home and immediately began search and rescue operations," it added. At least three people were injured.
Earlier this month, footage showed a man being sucked into a sinkhole in a swimming pool in Israel. It took emergency crews four hours on July 21 to recover the man's body from the hole, which was 43 feet deep.
In a video that went viral in May, an oceanside home in North Carolina could be seen collapsing into the water. At the time, the home was the second in the area to crumble into the seashore this year, with another caving in three months earlier.