Dr. Brown said he would charter the plane himself. He was nervous—the patients wanted him at their summer home in St. Michaels to screen them for Covid immediately. But it was a Thursday in summer, and driving would take forever. Forget about taking the car.
Instead, Ernest Brown, owner of Doctors to You, a Washington-area concierge-medicine group whose house-yacht/private-jet calls start at $600 a pop, drove to Gaithersburg and hopped a puddle jumper to the airport in Easton. The patients, who needed to be screened in order to meet with another VIP, sent a car to meet him. All told, Brown was at their waterfront estate for ten minutes, max. Results: negative.
In certain worlds, this might seem ludicrously extravagant, perhaps somewhat sinful. But in Brown's, it was just another day during the pandemic, a months-long blur of screening VIP clients, along with their nannies, drivers, valets, and chefs. Sometimes, the doctor will pop out of the falcon-wing doors on his Tesla Model X in a Georgetown alley or a Potomac garage for clandestine tests. "Some of these individuals work for government entities," says Brown. "[They] don't want to be tested so that it becomes more public or potentially public. Because, look, you've had the news reports on the people in the White House coming back positive, right? So people want to get around that."
His clients also prefer the out-of-sight parts of their homes because Brown's full biohazard gear might scare the neighbors. "It is glaringly obvious when somebody's walking around looking like a Teletubby," he says. On one August day, he began with a 7:30 am screening for a prominent DC chef, then an 8 am appointment at an embassy and a 9 am meeting in a Chevy Chase garage to swab the last stragglers of a Nantucket wedding party (he'd already screened the bride). After that, he rushed to Fairfax County to test two diplomats.
After 15 years in private-pay medicine, Brown is savvy to the perks his patients prize. While interruptions and long waits have plagued many local testing sites, his clients typically get results by 6 pm the same day. Standard health-care labs were too slow, so he worked his contacts and found a small Maryland biodefense lab with "the best testing capabilities." Brown hand-delivers all of his samples, making sure they're transferred safely and properly refrigerated. "I'm OCD about these things," he says.
Another niche-facility bonus: the privacy. While Brown still has to release positive results to local authorities, he says his big-name patients' big-name data is more secure in the smaller lab than in a commercial spot. "We have these clients that want absolute control, absolute privacy," he says. "So we just get the job done."
Brown's testing will run you $275, not including the house-call charge, with more fees tacked on for weekends or holidays, or for special equipment like, you know, a chartered plane. Which, by the way—what did that cost? Brown guffaws: "I invoiced him."
---
Covid-19 has wrought lasting, horrific damage on the country—pushing millions of people out of work and killing more than 200,000, a disproportionate number of them people of color. But if the disease has upended our society, there are some slivers of Washington where people can afford an extra measure of comfort (on the hush-hush, of course). The parties are still on (now the tasting menu comes to you), the kids are still in classrooms (they just might be newly installed, high-design "homerooms"), and getaways still happen (they just might involve a new yacht rather than airplane tickets).
Interior designer Josh Hildreth recently completed a backyard renovation for an Arlington family who didn't want to give up entertaining—they put in an outdoor living room with seating for ten as well as a fire pit and a 66-inch TV for movie nights alfresco. The price tag: north of $400,000. Landscape architect Joseph Richardson has several million-dollar projects in the works, for a government contractor in Great Falls, a McLean athlete, and a Loudoun County executive. While the redos started pre-pandemic, the stay-at-home life has increased their scope: outdoor kitchens, pool houses and cabanas, new dog runs. Richardson recently installed a backyard putting green for a real-estate developer in Chevy Chase. A government contractor in McLean got a putting green and a bocce court, too.
"I don't want to sound horrible, but I went to the beach for a week and we didn't have anyone coming in and cleaning."
One of Richardson's other clients in McLean decided to go full-on MTV Cribs—new driveways, a pool and cabana, gardens, patios, an open-air kitchen—after visiting another McLean family's home on July 4 to watch Hamilton in the backyard. "There's always a component of keeping up with the Joneses," says Richardson, who had designed that home's outdoor spread—it's just that the Joneses are newly face-masked.
Now, with school starting, the in-home classroom is a thing. Interior designer Tracy Morris is outfitting one for the elementary-school kids of a McLean family—they're getting matching $1,265 desks, matching $569 lamps, matching $475 chairs, and a $2,250 sofa.
In the self-care department, she's been working on home gyms—her clients often request the Woodway ($5,950) or the almighty but elusive Peloton Tread. (For a while, Peloton couldn't deliver the $4,295 machine safely, which caused a bit of anxiety.) In homes in Georgetown and Great Falls, Morris installed stations for manicurists to do house calls, as well as portable hair-washing sinks so no one has to go out to get balayage.
Architect Donald Lococo—whose past clients include the Clintons—started working on a home spa for a Bethesda doctor before the pandemic. Once Covid hit, the plans got bumped up: The soundproofed area will now span the home's entire third floor, with a large soaking tub, a space for exercise or meditation, and windows overlooking parkland.
One of Hildreth's clients wanted to accessorize her Massachusetts Avenue Heights home with hand sanitizer but didn't like the look of the plastic bottle. So she asked Hildreth to source some high-end trays and dispensers. Her final selection included a $470 set made from capiz shells, which she filled with a sanitizer from Italy. "Nobody," says Hildreth, "wants to feel like there's a medical cart in every room of their house."
---
A lot of people would rather be in another house altogether—particularly one not in the city. "I had a seller in St. Michaels get offered $450,000 over the value of her home because it's waterfront and has a pool," says Annapolis real-estate agent Jennifer Chino. "It hasn't even hit the market yet." Chino also had a client take a St. Michaels home off the market this spring when someone from Washington offered to rent it from May to August—at $1,300 a night. "It was just too good to [pass up]," she says.
With flying vacations on hold, there's been a frenzy of boat sales. "Pretty much everything we have in inventory is sold," says Mark Andrews, whose Annapolis Yacht Sales deals in a market you could call boutique nautique. His priciest pandemic sale so far? An $800,000-ish 54-foot Beneteau with three cabins. (Unfortunately for the retired owner, who lives in the Maryland suburbs, the sailboat won't be ready till spring.) Families, says Andrews, "would go down to the islands or go over to the Mediterranean and charter a catamaran or a large sailboat for maybe ten days at a time a couple times a year"—but not anymore. "Some of them are buying boats," he says, "because they've got the kids at home and they're running out of things to do."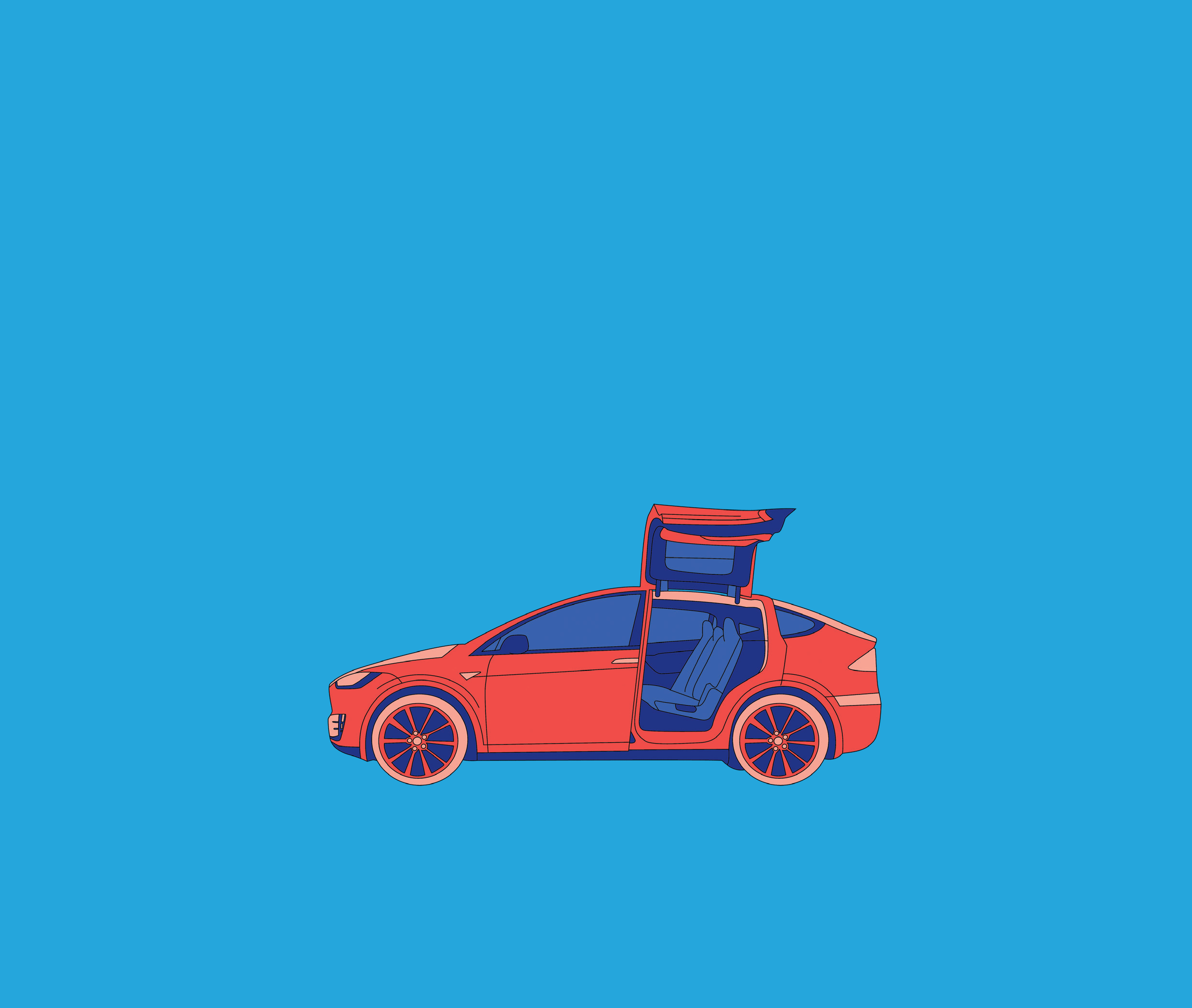 But houses—whether new, old, or floating—still need to be cleaned. "I don't want to sound horrible," says one well-to-do DC woman, "but, you know, I went to the beach for a week and we didn't have anyone coming in and cleaning. I didn't have anyone helping with laundry, and I did all the cooking and all the cleaning up. So it was kind of like going somewhere that was not the comfort of my own home and having to take care of, like, 11 guests and wash towels and change sheets."
Stephanie Hecht is familiar with this kind of dilemma. Hecht runs a household-staffing agency in Potomac whose clients include US senators, sports-team owners, and lawyers—"a lot of lawyers." From the early Tom Hanks–has-Covid days of the pandemic, some paid their staff to stay home, then found themselves living almost like Cast Away. The wife of a "CEO of a huge company" who resides in Northwest DC, Hecht says, was going without her three housekeepers, her dogs' caretaker, and her chef: "The first time she went to cook, she burned herself."
Solution: social distance from the help. In McLean, Hecht has a family whose housekeeper still comes, but they never see her. She does the laundry, washes the groceries, and cooks from the second kitchen in the basement, then leaves it all at the top of the stairs. Private chef Kevin Brothers says one of his Baltimore clients has him prepare meals from the pool house, which the house manager helped upgrade with an Instant Pot and a Vita-Prep (the Aston Martin of blenders). He puts their pistachio-crusted whitefish and roast chicken with pomegranate reduction into oven-ready platters, drops everything off at their back porch, and texts them that dinner is ready.
In other homes, the housekeeper or nanny has simply moved in. "People who are really scared are taking private planes and going to Martha's Vineyard, going to Nantucket," Hecht says. "But short of that, if they're staying home, they're cautious. And they're keeping their help very close to them and knowing what they do." A locked-down housekeeper might be allowed to have a sibling or parent visit, outdoors only and six feet apart. But the families "are opening up their goodies" now, Hecht says—that is, stay-at-home staff can use the pool and gym.
A nanny for an Arlington family says the parents repeatedly pressured her to move in with them—it was too alarming to think about her sharing an elevator with a bunch of strangers in her apartment building. She said no, but with the couple working from home, it started to feel like she'd said yes, and not in a good way. "They're following me around," the nanny says. "I don't have the same luxury of being a nanny anymore because now I'm being ridiculed all day, being interrogated all day while I'm trying to care for your child."
On top of it all, the other household staff was no longer coming in, so she was washing dishes and minding the pets. The situation became so stressful that the nanny asked for medical leave. Instead, the family cut her loose. On the market again, though, she expects to bank an extra $15 an hour: Nannies are commanding premiums thanks to a surge in demand.
Barbara Kline, founder of White House Nannies, says the ultimate get has a car ("Anybody who's taking public transportation, our clients will not take them"), lives alone, and has a college degree or teaching résumé (extra-crucial for parents of virtually learning kids). Nanny/tutors who check all boxes are clamored over like top NFL draft picks and sometimes wooed with signing packages. Kline says one such bundle included the usual health benefits and three weeks' vacation, but also the use of a car and a furnished apartment in Logan Circle that they own.
"People were like, 'We haven't been able to go into a Chanel store or buy Chanel. Like, how do we get it?'"
As in real estate, you have to move fast. One family interviewed a good candidate, then went on vacation for four days before extending the offer. By that time, another family had swooped in. "When the people came back from vacation," Kline reports, "she was gone."
Ann Dolin, who owns Educational Connections Tutoring in Northern Virginia, had to hire a new office administrator to handle the crush of inquiries for her instructors. Most clients are still seeking one-on-one help, but now she's contracting with pods, too. For up to $6,000 a month—if you can get off her wait list—a tutor will wrangle a group of four friends for a few hours a day. A single family with multiple kids pays up to $4,300 a month.
Another niche profession thriving in the lockdown era: virtual "executive-function coaches" who, for $100 an hour, help students map out that long-term history project and deal with procrastination. In the time before Zoom Chinese, families of middle- and high-schoolers were the ones shelling out for the coaching, but now elementary-school parents are calling, too.
---
Of course, even those whose quarantine is more luxury resort than last resort are subject to one great equalizer: more time at home, less time socializing. "It's sort of been an interesting anthropological experiment that I think has been humbling for a lot of them," says a Bethesda woman in the know. "You can't say, 'Oh, we can't make it on Thursday—we're going to the black-tie gala for the Kennedy Center.' Like, no one can do that, right? We're all home watching reruns of Survivor."
Like everyone else, a lot of the social set's hobnobbing has moved online—albeit with surroundings made for showing off. "I do a background where my piano is, and that's on purpose," says publicist Janet Donovan, who still convenes off-the-record convos of prominent Washington women. "We were laughing because Pat Harrison has this great artwork behind her," she says of the Corporation for Public Broadcasting CEO and her 17th-century painting of Italy's Palio di Siena horserace. "And some of them make us jealous—they go out and sit in their pool."
There are still galas, too—minus the tuxes and ballgowns. At the virtual gala for a local Young Presidents' Organization, guests chose between salmon or steak, and Susan Gage Caterers delivered the three-course meal to 80 homes. After the usual remarks, attendees were sent into Zoom breakout rooms, as if they all had table assignments. "We had people that stayed in those breakout rooms for two hours," says caterer Chappall Gage, chair­man of the nonprofit's Washington-Baltimore chapter. As an admin, he worked all the rooms virtually. (Instead of step-and-repeat, the new rope line is the click-and-tweet.)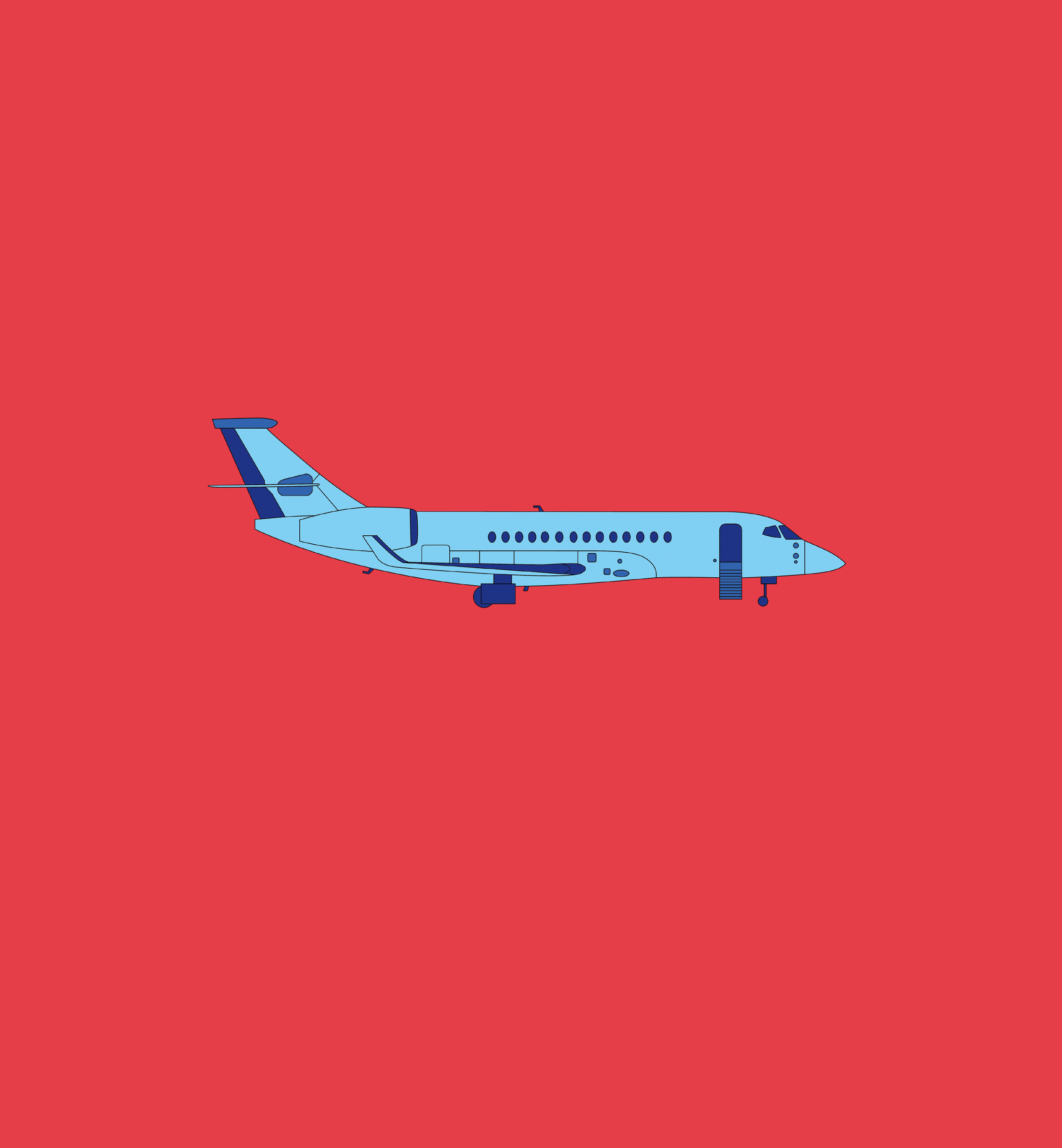 Businesses are hosting virtual parties for their top people, too. One DC law firm booked star sommelier Brent Kroll to lead a private virtual tasting for 100 VIP clients, who were shipped four bottles each. The Maxwell Park owner's class focused on light- versus full-bodied varietals, and to go with the "Body Workout" theme, the firm also ordered custom . . . purple sweatbands.
Headliners, it turns out, are only a phone call away. "They're not doing anything right now," says Harrison, the broadcasting exec. "Everyone's home, and you can't really say, 'Well, I was traveling.' " Harrison chairs the National Italian American Foundation, which usually lures names such as Sophia Loren or Martin Scorsese to its fall gala. This year, it will honor the current most famous Italian American: yes, Anthony Fauci. Harrison arranged everything with the infectious-disease expert pre-Covid. But now the virtual bash is shaping up to be a hot ticket. "No question," she says, "everyone wants to express their appreciation."
When restaurants were first forced to shut down, see-and-be-seen Cafe Milano was among those to start a GoFundMe page to support its staff. The list of donors read like an item from Playbook: $2,500 from philanthropist Catherine Reynolds, $2,000 from Fox News's Bret Baier, $1,000 from PR maven Tammy Haddad. But as things have started to open up, some regulars are back to enjoying table service. Donovan, the publicist, who lives above the Georgetown restaurant, relishes her bird's-eye view. "It still is the place where basically everything happens," she says, adding, "The other night, there were five or six black sedans in the parking lot across the street."
Over the last few months, dinner par-ties have seemed to become a thing again—but small, with social distancing enforced, lest a host repeat the scandal of the summer: Ashley Bronczek's Washington Ballet watch party. The hostess made headlines when she and some of her reportedly maskless guests, flouting the District's phase-one limit on gatherings of more than ten people, tested positive for Covid after an Insta-perfect soiree in her Spring Valley backyard. "When that happened," says a woman who got the details, "it was like shock waves." (In the aftermath, Secretly Gifting, the bespoke present-buying business that Bronczek cofounded with Candace Ourisman, began shipping matching tie-dyed mask-and-headband sets for $75.)
Undaunted hosts have found a new way to impress the invite list: bringing in the chef from their favorite restaurant. Pan-Latin hot spot Seven Reasons has been spooning out ceviches on Alexandria patios for $120 a head (plus $500 to add a personal maître d'), one of a number of restaurants feeding a demand for private, in-home dining. At the residence of one of his 16th Street Heights customers, Kaz Sushi Bistro chef Kaz Okochi set up a sushi counter for a 26-course tasting that featured Japanese o-toro and croaker fished locally by the chef's friend. The dinner for four came to $2,000.
Meanwhile, the fine-dining Indian restaurant Punjab Grill sent four chefs, a manager, and a bartender to orchestrate a 16-person birthday celebration for a prominent Indian family. Chef Jassi Bindra served liquid-nitrogen lassis with blowtorched rose dust, oysters with rhubarb-chili granita, curries in antique imported silver platters, and more than a dozen other special dishes and bites. (Cocktails were unveiled from smoke-filled cloches.) It helped that the home, in Potomac, had multiple kitchens and its own tandoor oven. "In this case, they had a big private dining room," restaurateur Karan Singh says. "They actually socially distanced even at home. They set up multiple small tables."
One of his next clients wants music. "We're discussing options," Singh says. "I could give them either a sitar player or someone singing Bollywood songs."
---
In luxe quarantine, there are no fashion victims. Rebecca "Bex" Jahangeri, a DC stylist who works with Kate Bennett of CNN, Susanna Quinn, the entrepreneur and fixture in DC's social whirl, and Kristin Cecchi of the development company, initially helped her clients with closet clean-outs, designating piles for donation and resale. But then it was time to shop. "They're still posting on Instagram," says Jahangeri of her clients, who pay $175 an hour or $2,000-ish a month for styling memberships. "Regardless of what was happening, they wanted the newest Bottega Veneta shoes, they wanted the hottest bag."
Jahangeri has all her clients' wardrobes digitized, so it wasn't the hugest deal to transition to virtual styling. Worse was when a bunch of luxury brands were forced to temporarily close stores and pause manufacturing. "It's so funny—it was like people on drugs," she says. "They were like, 'We haven't been able to go into a Chanel store or buy Chanel. Like, how do we get it?' " Jahangeri worked her connections and managed to source some Chanel for clients in McLean and the Palisades. One in Georgetown scored an Hermès Kelly bag.
Money can't buy a vaccine (not yet, anyway). But it seems it can buy all kinds of insurance—some psychological protection against the dark, haunting thought that parties and travel and big group dinners might be gone forever. Take Amina Muaddi heels. A pair of her sexy-high shoes can run to $1,000, yet Jahangeri's customers have been on the stampede. As soon as the shoes are in stock, they sell out. "Buying things like that, for the clients," Jahangeri says, "just kind of gives them hope."
In moments so bleak they seem almost like fiction, it turns out hope is the thing with stilettos: To cover all her bases one month, a woman in McLean put in an order for four pairs.
This article appears in the October 2020 issue of Washingtonian.